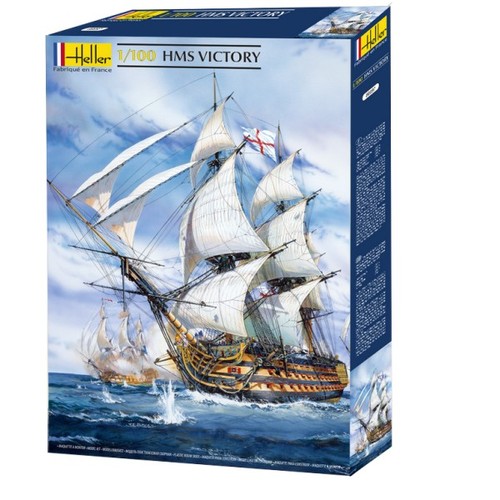 Heller 1/100 H.M.S Victory
Manufacturer: Heller Product Code: 80897
---
1/100 H.M.S Victory
Specifications
Scale: 1/100
Product Description
This is the 1/100 Scale HMS Victory Plastic Model Sailing Ship Kit by Heller.
Product Features
Plastic kit for static display.
2107 parts in brown, tan, black & white plastic plus vacuum-formed sails.
Detailed hull replicates the carvings along the sides, bow, & stern of the original and also includes the gunports for the cannon.
Full mast detail with cross spars and crow's nests.
Deck detail includes hatches, bulkheads, and lifeboats.
The kit includes a special "rigging machine" for making the ratlines for the masts. Comprehensive instructions are provided for its use
along with.
4 spools of different thickness thread to make the ratlines and other rigging.
No English Instructions included. Instructions only in French. Pictures and Diagrams are used for assembling.
Product Specifications
Heller Product Number: 80897
Latest Products
You may also like